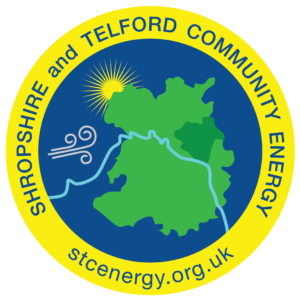 Welcome to Shropshire and Telford Community Energy (STCE).
STCE is being set up as a Community Benefit Society to develop and own community energy projects in Shropshire and Telford.
Sharenergy ( https://www.sharenergy.coop) initiated STCE and have been supporting it, with the aid of the Centre for Sustainable Energy (CSE) and the Low Carbon Hub,  but STCE is now constituted as an independent Community Benefit Society (FCA Registration number 8829).
One of the first projects that STCE might take on is the Twemlows Solar Farm nr Whitchurch.  This 10MW scheme was built in 2015 using private finance but is now looking for a new home in the community sector.  Details can be found here https://www.next-generation.org.uk/community-solar.
STCE will be working to develop a reputation and track record that will make it easier for other community energy projects to come to fruition.  STCE will also be working on delivering community energy at a large enough scale that the risks can be ameliorated, this is essential now that most of the subsidies for community energy have ended.
STCE have also,
1, Distributed Community benefit money from Twemlows, recipients include Lightfoot's Home Energy Surveys and Park Lane Community Centre,
2, Worked with the Big Solar Co-op to get funding for a Big Solar Shropshire & Telford Co-ordinator,
3, Commissioned Marches Energy Agency to study the levels of renewables that will be needed in the Marches to get to the targets set by the Local Enterprise Partnership, see https://mea.org.uk/our-work/meeting-the-marches-vision/
4, Commissioned Sharenergy to undertake outline feasibility for a range of renewable installations across the area.
5, Worked with Lightfoot and Bishops Castle Climate Action Group on a heat and Wind project for the town, see https://lightfootenterprises.org/climate-action/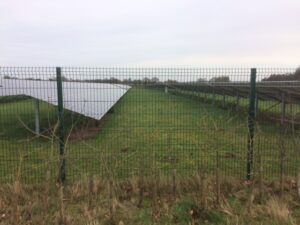 Please click here to subscribe to our newsletter.
We promise never to send you spam and you can unsubscribe whenever you like.
Or email us at info@stcenergy.org.uk